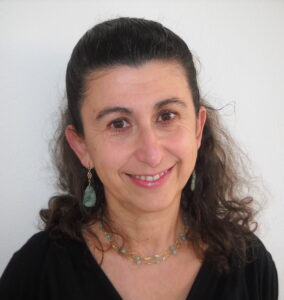 From Sensor Networks to Massive and Critical IoT
Speaker Biography: Alessandra Flammini graduated with honors in Physics at the University of Rome in 1985. After 10 years spent in industries in the digital electronic systems, in 1995 she joined University of Brescia, where she is a Full Professor since 2016. Her research activity mainly deals with electronic instrumentation, digital processing of sensor signals, wireless sensor networks, Real Time Ethernet, Software Defined Radio, smart grids and smart living; a particular attention is given to real time applications together with synchronization methods among nodes. General or technical Co-Chair of several international IEEE conferences including SAS (2012-2015), she has been elected for a four-year term 2013-2016 in the AdCom of the IEEE Instrumentation and Measurement Society. Since 2014 she has been responsible for many Smart City projects (smart grids, water management, lifestyles, sustainable mobility). She is in charge of the eLUX interdepartmental laboratory on smart grids and smart living. Since 2019 she is the chairman of the council of the aggregate study program. Since 2020 she is the Coordinator of the PhD in Technology for Health. She is the author of more than 300 international publications, including journals, patents and conference proceedings. Since 2019 she is in the Top Italian Scientists list and since 2021 is in the Guide2Research.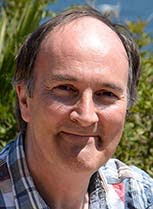 University of Southhampton
Sensing for Earth Science Research
Speaker Biography: Kirk Martinez is a Professor in Electronics and Computer Science at the University of Southampton, UK. His research interests include environmental wireless sensor networks, and Internet of Things and Imaging.  His Glacsweb project led to the world's first sub-glacial sensor network.  His work on SemsorGrid4Env on sensor webs for the environment led to the SSN Ontology. His recent projects  are using Internet of Things standards for environmental sensing, deploying a large area low power, and 6LoWPAN, CoAP sensor network. His current research includes the use of RTK dGPS and nano-satellite communications.
He is on the executive committee of the American Geophysical Union's Earth and Space Science and a Science Advisor on the AGU's EOS.
Abstract: Sensor networks play an increasingly important role in gathering data for Earth Science research. Over the last two decades, we have used a variety of sensors and networks in order to measure the properties of glaciers in Norway and Iceland. This helped us to understand the trade-offs in system design in order to successfully provide data to researchers, often in challenging environments. This talk will outline the lessons learned through deploying custom, standard and evolving systems.